In our modern world with all the pressures parenting brings, it's only too easy to sit our kids down in front of the TV or gaming console for stimulation. Although this entertainment has its place, nothing can replace good old-fashioned fresh air, exercise, teamwork and fun.
Rugga Kids is a privately run extra mural activity for children between the ages of 3 – 8 years, which encompasses a love for rugby and having fun. The program concentrates on developing your child's physical abilities and gross motor-skill coordination through a fun, positive, energetic and confidence building curriculum, all whilst focusing on the safety aspects of the game.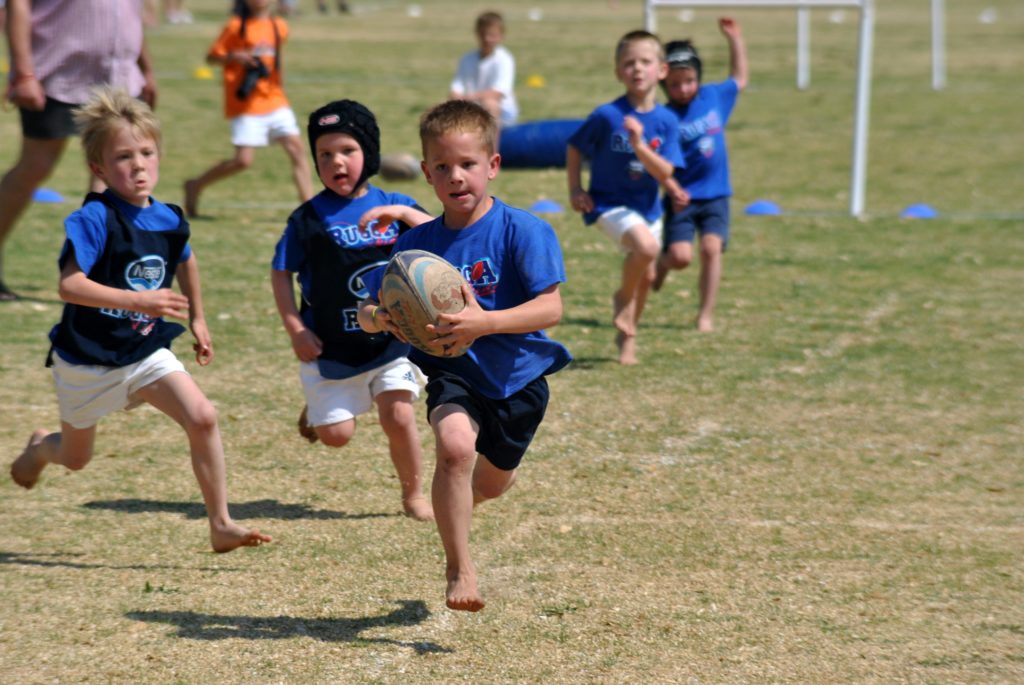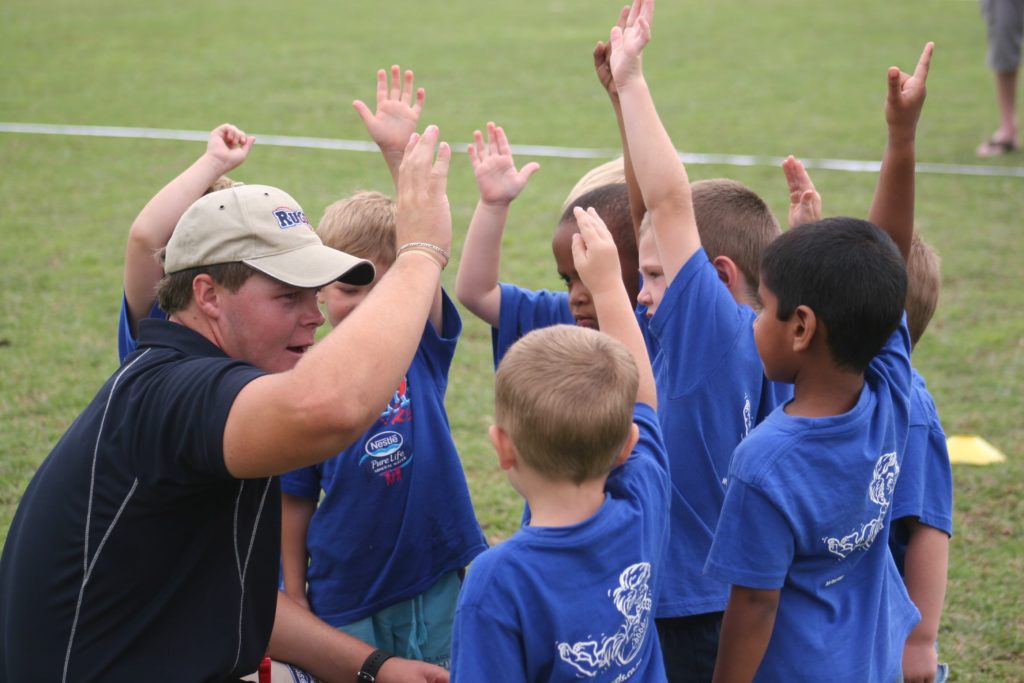 Rugga Kids is available at both pre-school and primary school level for boys and girls, and prepares your child for the taxing physical abilities, focus, and discipline required to excel in both modern day team and individual sports and teaches how to be safe when playing sports.
Most importantly it teaches your child that fun can be great excise. If you want your child to get a jump on learning critical motor and coordination skills, and developing core social skills and an appreciation for teamwork then Rugga Kids is the answer.
Rugga Kids prides itself on teaching children a healthy and safe way to enjoy sports, and enjoying each time they set foot on the rugby field by doing so safely.  Many injuries which occur in the adult game could easily be avoided through a proper grounding and education on how to play the game safely.  Rugga Kids acknowledges this, and places a huge emphasis on teaching safety in rugby and sports in general. In fact our motto is: "Rugga Kids – safe and healthy".
Join The Rugga Kids Family Today!